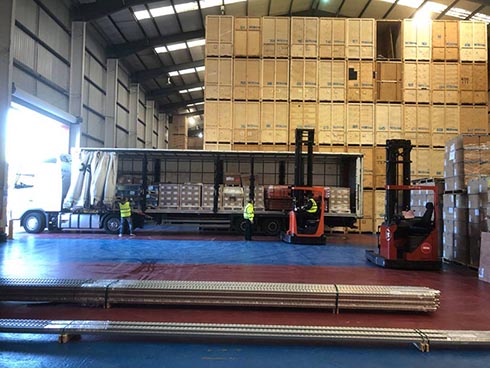 Our purpose-built fleet
Our fleet ranges from 3.5tn vans up to 44tn articulated HGV's and can include temperature-controlled shipping, flatbed trucks, container carries, specialised vehicles with 2-tonne tail lifts and crane mounted HGV's.
We are prepared for UK or EU transportation, and we are no stranger to the far corners of the world. If you have anything from a small box to dozens of 40ft steel containers that need delivering/picking up, we will make it happen.
Storage & distribution available
We're not only experts in shipping, but for over 140 years we have been at the forefront of the professional storage industry.
It is from our purpose-built and high security 100,000 sq ft headquarters facility in Reading, Berkshire that we can store your property and even offer picking, packing/repacking and fulfilment services with our professional teams.
Worldwide shipping & collection, high-security storage, loading & unloading, picking, packing & fulfilment services and more. Wilkins is your one-stop partner for all of your operational and logistics needs.